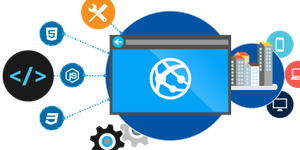 În luna Decembrie, ITCamp (fostul Codecamp) organizează un nou eveniment pentru profesioniștii IT din Cluj-Napoca. Evenimentul urmează să aibă loc pe data de 09 decembrie, la sediul companiei Thomsons – clădirea Olimpia Business Center (strada Dorobanților, 98-100).
Tema acestui eveniment este "Web Programing – ASP.NET MVC (5)", doua teme sunt pregătite pentru acest eveniment: "What new in ASP.NET MVC, 5 Visual Studio 2015 and Web Tooling" și "Setting up a SPA using Aurelia with Typescript in Visual Studio".
Participarea la eveniment este gratuită. Mulțumim sponsorilor pentru sustinere (Thomsons pentru locație și SDL pentru gustare).
Vă rugăm să confirmați participarea înscriindu-vă aici: http://itcamp-iarna-2015.eventbrite.com
Agendă:
18:00-18:30: Attendee Registration (Cofee Time)
18:30-19:30: What new in ASP.NET MVC 5, Visual Studio 2015 and Web Tooling (Radu Vunvulea)
19:30-19:45: Coffe Time
19:45-20:45: Setting up a SPA using Aurelia with Typescript in Visual Studio (Mihai Coroș)
20:45-21:15: Socialization Time
Sponsori:
Persoana de contact: Radu Vunvulea – radu # itcamp.ro